Route 66 tours: travel the most famous highway of the world!
Get your kicks of 2,448 miles (by motorcycle, car, bus)
from Chicago to LA...guided or self-guide...
Welcome to Historic Route 66: drive the "THE MOTHER ROAD"!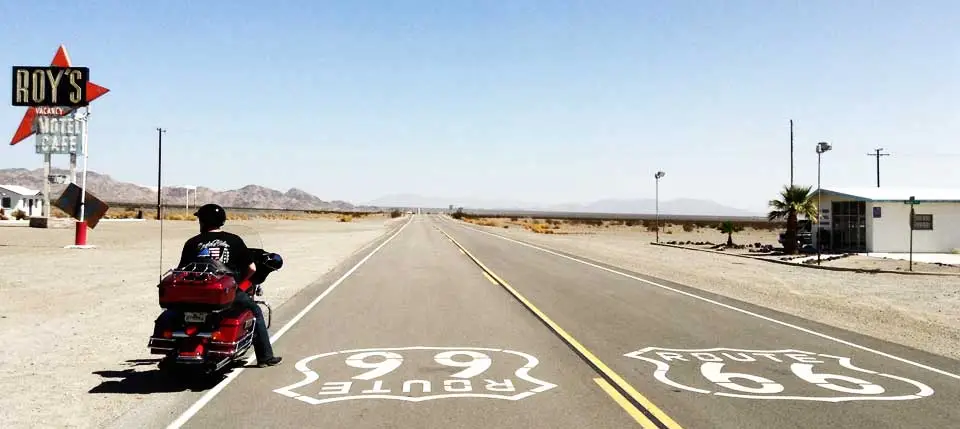 "The Route 66 self-guided road trip on a Harley-Davidson was marvelous, it exceeded our expectations. The route and instructions on the GPS were clear and the Points of Interest were especially useful. We
enjoyed going to the diners and soaking up the atmosphere of the Mother Road
era. Visiting museums along the way was a great way of learning more of the history. We met many interesting people along the way; the locals were always so interested in people following the route especially when on a motor bike! We were surprised that there are considerable lengths of the Route 66 roadway remaining and it was thrilling riding along these stretches.
A thoroughly enjoyable experience of a lifetime - highly recommended."
Helen & John, New Zealand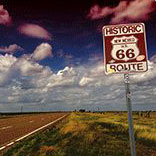 15 day/14 night itinerary
Route 66 holiday motorcycle tour is a true riding experience across the US. Prairies, mountains, cowboys, indians, motels, diners, old cars. A living memorablia of past decades of the once thriving main road of America. This tour can be booked as
both self-guide and fully guided versions
! Now we offer exclusive tours in
German, French, Italian and Spanish
! Now it is possible to visit the Harley-Davidson Museum in Milwaukee on selected tours.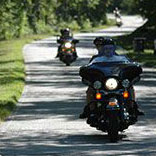 Route 66 Small Group Tour
As name suggests this motorcycle tour size is limited to 2-4 motorcycles with
17 day/16 night itinerary
- a more relaxed version of the often crowded standard tour. We take smaller 2 lane country roads and visit more places to enjoy all benefits a
small group and Route 66
has to offer. This tour takes it easy, usually just one departure per year, seats book here quickly! You cqn also drive a car and join us!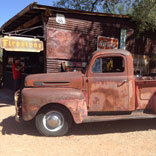 Explore Route 66 in 2 parts if you cannot leave work for 2 weeks! The first section of the motorcycle tour is
designed to ride from the Illinois
corn fields to the vast open plains of New Mexico. You will see and experience the route and sights the original tour offers. You will be riding Illinois, Missouri, Kansas, Oklahoma, Texas and New Mexico! This famous tour can be booked as both self-guide and fully guided versions!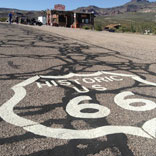 The second trail is designed to ride from the wild plains of New Mexico right to the shores of the Pacific Ocean (Santa Monica Pier). You will see and experience the route and sights the
original Route tour offers
. You will be riding New Mexico, Arizona, Nevada and California! A free helicopter tour over the Grand Canyon is included! This tour can be booked as both
self-guide and fully guided versions
!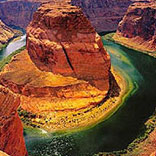 This tour is highly recommended and very popular. Ride southwest through California, Arizona, Nevada and Utah, this tour has got it all. There are vast canyons and soaring mountains, and awe-inspiring deserts, but also exciting cities like
Los Angeles and Las Vegas
. Over the course of this 8 day odyssey we will ride the highway that's the best, through a thousand miles of inspiring panoramas and storied roads. You'll see all the principle attractions of the South - West, including the Grand Canyon, Bryce Canyon and Monument Valley. Travel self-guided or join a guided version. Now we offer exclusive tours in German, French, Italian and Spanish!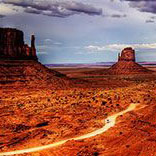 Experience the Wild West(16 days)
Enjoy the tour from the seat of the legendary Harley-Davidson. Breathtaking scenery:
deserts, canyons, mountains
, exciting cities make this epic journey a lifetime adventure! Take in the major attractions of the South-West such as Yosemite, Death Valley, Monument Valley, Bryce Canyon and the scenic Grand Canyon, San Francisco, fabulous Las Vegas and famous Los Angeles. When your ride across the Wild East comes to an end, you'll have traveled over 2,000 miles of road, and
unforgettable sights
, such as the California coastline via Big Sur on Highway #1, for the last leg of the tour. Travel self-guided or
join a guided version
. Now we offer exclusive tours in German, French, Italian and Spanish!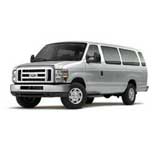 Travel Route 66 in a minivan/minibus
An exclusive 13 day guided private tour for just max. 8 people,
two nights in Las Vegas included
. If you do not like to drive a car or travel in a larger coach with other people then this tour is the best for you. Just sit and enjoy the ever changing scenery.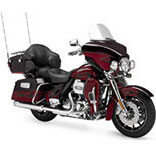 Rent a Harley
Have you got the kicks? Wait no more to feel the famous vibe. Get your Harley and hit the scenic mother road whenever you have the time. Start in Chicago, Las Vegas or Los Angeles. You can even rent just for a day or two to explore
smaller sections of the Mother Road
around Chicago, Santa Fe, Las Vegas or Los Angeles.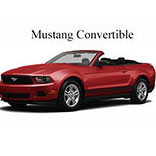 Rent a convertible car
on Route 66!
Various route options can be selected for the ultimate US driving holiday. Follow the classic Chicago / Los Angeles Route 66, but also you can
start in New York
, finish in Las Vegas and even go to or start from San Francisco to enjoy the
#1 Pacific Highway drive
!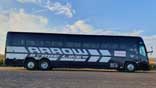 Board our coach and follow legendary Route 66 and see how
Americans traveled from the 1920s through the 1960s
. This historic route begins in Chicago, travels through eight states, and ends in Los Angeles. On this Route 66 tour, you'll get the opportunity to travel to some of the cities along Route 66,
visit many of the Route 66 museums
, and step back in time to when the journey was part of the fun.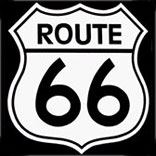 Have you got your own group?
Have you got your own dates?
Have you got your own ideas? We help you make it come true - just
drop us a e-mail
and we come back to you with a quote - no matter if you are on your own or traveling with a group of people!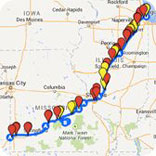 Maps of Route 66
Route 66 - the once thriving state highway system from
Chicago to Los Angeles
was paved and ready for the automobiles and their adventurous drivers over 96 years ago. It served millions of pilgrims until the "modern" highways system took over. Route 66 was decommissioned and signs removed in 1985. Businesses closed, people moved on. But really, Route 66 died? We hardly believe it, as you will see it is very much alive! The system ceased to exist 38 years ago but instantly a legend was born! Recently there are efforts by various Route 66 associations to post new signs (Historic Route 66, Historic Byways, Old Route 66 etc), however, it is not always easy to find the original roads.
We suggest to
download a Route 66 app
to your phone and use it for navigation. The app has got all the original roads as well as attractions on the way! 85% of original Route 66 is still drivable (car, bus, motorcycle) and well kept awaiting you, the adventurous traveler to explore! Get your kicks on Route 66!