Travel the most famous highway of the world:
Historic Route 66 "THE MOTHER ROAD"!
"The Route 66 self-guided road trip on a Harley Davidson was marvelous, it exceeded our expectations. The route and instructions on the GPS were clear and the Points of Interest were especially useful. We enjoyed going to the diners and soaking up the atmosphere of the Mother Road era. Visiting museums along the way was a great way of learning more of the history. We met many interesting people along the way; the locals were always so interested in people following the route especially when on a motor bike! We were surprised that there are considerable lengths of the Route 66 roadway remaining and it was thrilling riding along these stretches.
A thoroughly enjoyable experience of a lifetime - highly recommended."
Helen & John, New Zealand

"Would recommend this travel company without hestitation. They organised and ran the best Route 66 ride ever. I should know 'cause I did over 12 months research on each of the operators advertising on the internet. They are not flashy like Eagle Rider (nothing against them, I just didn't want to ride that many miles with a huge group of 20+ bikes), but Zsolt and his team really looked after us our groups size was deliberately kept to 12-14 bikes. The trip exceeded my expectations because every days ride was better than the last, which is not an easy task. Will be booking with Panam and riding Route 66 again."
Pearse Healy, Australia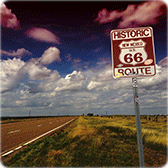 Route 66 standard tours:
15 days/14 nights itinerary. Route 66 holiday is a true riding experience across the US. Prairies, mountains, cownboys, indians, motels, diners, old cars. A living memorablia of past decades of the the once thriving main road of America. This tour can be booked as both self-guide and and fully guided versions!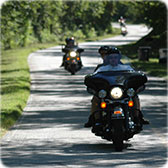 Route 66 Deluxe tour holiday: more than standard tour as participants are limited to just 12 motorcycles. We visit the world-famous Harley-Davidson museum and a production facilities at Pilgrim Road (home of the twin engine) + take a helicopter flight over the grand Canyon and ride smaller roads and visit more places to enjoy all benefits a small group have to offer. BEST TOUR EVER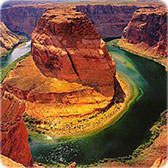 Route 66 + the best natural wonders of the WEST (8 beautiful days). This tour is highly recommended and very poular. Ride southwest through California, Arizona, Nevada and Utah, this tour has got it all. There are vast canyons and soaring mountains, and awe-inspiring deserts, but also exciting cities like Los Angeles and Las Vegas. Over the course of this 8 day odyssey we will ride the highway that's the best, through a thousand miles of inspiring panoramas and storied roads. You'll see all the principle attractions of the South-West, including the Grand Canyon, Bryce Canyon and Monument Valley. Available in self-guide or guided versions.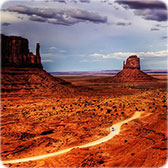 Experience the Wild West from the seat of the legendary Harley Davidson. Breathtaking scenery, whether desert, canyon or mountains, and exciting cities make this the 16 day journey of a lifetime. Take in the major attractions of the South-West such as Yosemite, Death Valley, Monument Valley, Bryce Canyon and the Grand Canyon, San Francisco, Las Vegas and Los Angeles. When your ride across the Wild East comes to an end, you'll have travelled over 2000 miles of road, and unforgettable sights, such as the California coastline via Big Sur on Highway #1, for the last leg of the tour. Available in self-guide or guided versions.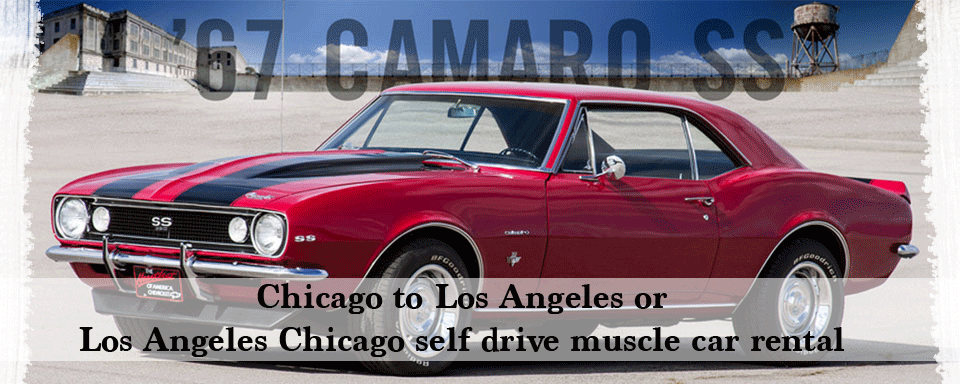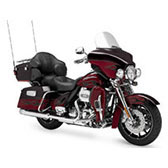 Rent a Harley. Have you got the kicks? Wait no more to feel the vibe. Get your Harley and hit the Road whenver you have the time. Start in Chicago, Las Vegas or Los Angeles. You can even rent just for a day or two to explore smaller sections of the Mother Road around Chicago, Santa Fe, Las Vegas or Los Angeles.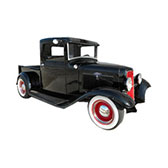 We do offer classic car tours in real American classic cars. Not only you can select Chicago / Los Angeles but other shorter 3-5-7 day tours in Los Angeles, Las Vegas or San Francisco. This is a childhood dream come true!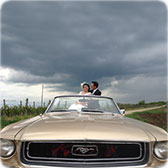 Rent a classic car? Yes, it is an option. Unfortunately this is exclusively available in Los Angeles, rental fees start from $460 per day.
Some of the models for rent: 1966 Mustang Convertible, 1966 Cadillac Convertible, 1967 Impala Convertible, Cadillac Convertible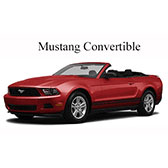 Rent a convertible car on Route 66! Various route options can be selected for the ultimate US driving holiday. Follow the classic Chicago / Los Angeles Route 66, but also you can start in New York, finish in Las Vegas and even go to or start from San Francisco to see the number one ocean drive of the word: highway 1!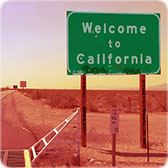 Travel Route 66 in a van. Private tour of Route for those who prefer not to drive or ride, just travel the entire lenght of the 'Main Street of America'. 2500 miles in 15 days!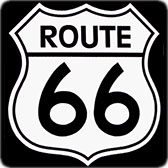 We also organize custom tours. Have you got your own group? Have you got your own dates? Have you got your own ideas? We help you make it come true.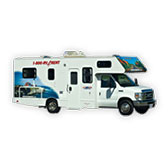 Bring your family or friends! Rent a 3/5/7 people motorhome and cruise the highway. RVs are coming from Cruise America we tell you where to go!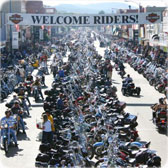 Sturgis 75th Anniversary Tour has a good chance to be the greatest and most likely the largest motorcycle rally of all times! Come over and be part of the fun! We have bikes, hotel rooms, guided and self guide tours for you!
USA Sturgis 75th Anniversary Tour Rally dates: August 3 – 9, 2015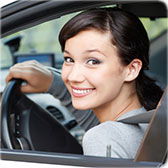 Do you want to work for us? It is possible! Drive our luggage van and see what we see and enjoy what we all do! Contact us for more...
Route 66 Deluxe Tour Location
,
85 E Adams St

,

Chicago

,

IL